Presentation
A network of printing shops in Paris
The h2group is constituted of a main agency situated in the heart of Paris near the former stock exchange (Bourse), easily accessible by metro, bus or bicycle. The main agency is dealing with online and special orders, graphic design and invoicing. Our workshops are dealing with their own clients from the area more in copying, biding, scanning and poster printing. We are also proud support of many artists and we are organizing art exhibitions in beautiful art spaces in Paris. Find more about it on our social networks !
An exciting job
Printing has no boundaries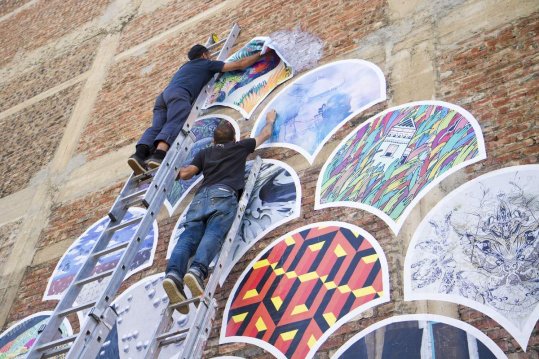 Our our website you can find million of price combinations with an instant online order system. However translating thousands of medias and formats is requiring hundreds of hours of work, our team is here to help you order the product you desire. The agency and each printing workshop is also there for you to come and order on site. All quotes in English are made by our main agency, simply click here ; you will be able to confirm your quote on this wesite and pay online (or use a wire transfer).
Deadlines for everyone
and all budgets...

Thanks to our printing shops based downtown Paris, we are dispatching your order each time one printer is available. With dozens of printers, we can go very fast (same day printing for example). Each day, our delivery guy is collecting all orders and bring them to our main agency for pick up or delivery to our clients the following day. You can also order directly in one of our workshop. However not all products are available. Don't hesistate to contact us to know more about it and we will direct you to the best workshop available for your enquiery. Beware of peak periods like September, January, May or June. All printers get full very fast and we cannot deliver as fast as we would like your orders. One solution : order early enough !
For tailored printing (offset printing) with varnishes, hot-foil, embossing, Pantones colors, always take enough time to order soon enough. We need to work with suppliers (cutting molds, Pantone inks, having your paper delivered...) to print your document. It requires some time.
For our so called "discount" deadlines, we are merging a few orders together so drop the prices. It is taking more time (around 2 weeks) but if you have time, you will save a lot of money ! Beware that this "discount" printing is not as flexible as a tailored one. But the printing quality is as good as the tailored one, it just lasts a little bit longer to retrieve your printed documents.
Our workshops
Discover them !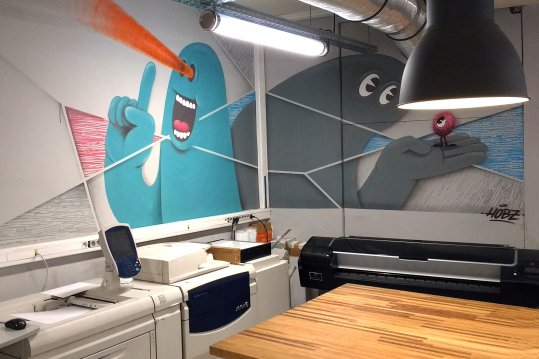 If you ever need to copy (from email or USB driver), photocopy, bind, laminate, print one or several posters, obtain an HD scan, you can go directly to our closest workshop. You can also print there business cards, flyers and many other products. However if you want a special kind of finishing or folding, this could be made in another workshop (each workshop has its own printers and finishing machines like lamination, metallic inks..). This is why ordering from our main ageny is sometimes the easiest option.
→ All other enquieries are for the main agency h2impression.fr based near the old Stock Exchange with our dedicated team.
→ Discover our wide range of papers and prices as well as our workshop website by clicking on this link.
Our printers
New generation digital printing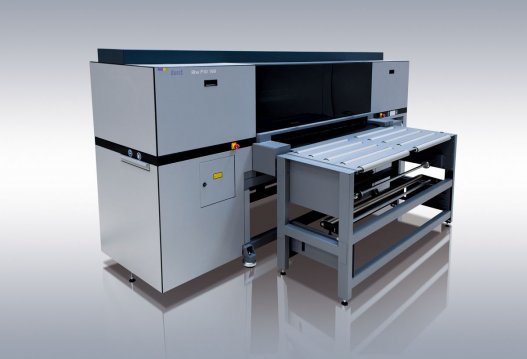 In 10 years, the h2 group has drastically expanded to always print better, faster and cleaner. We own lots of printing machines from the smallest to the biggest available on the market (Igen XXL Press).
We can print up to 160cm wide posters and panels. 135cm wide long lasting medias (stickers, banners...). And 63x35cm digital printing for any kind of brochures, leaflets, flyers, business cards and many more. Offset printing can go up to 120x160cm for very large posters. Please contact us if you have any kind of question regarding of the equipment we use to print (Xerox, HP, Durst, Konica, Ricoh, Epson...).
Our teams
Flexible and here for you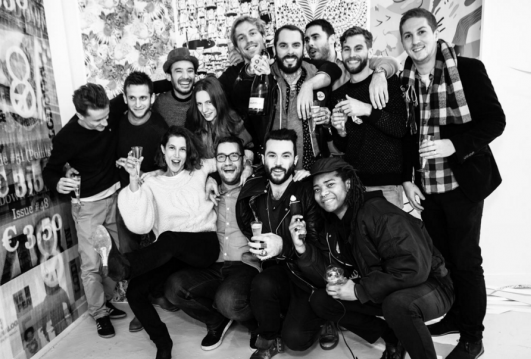 Our team at our main agency is taking care of large orders and tailored quotes in French or English. A team of graphic designers is helping to improve files and creates new files when needed. They are in charge of adapting each file for each printers beause as you may not know, all printers require different kinds of files. Otherwise it would have been far too easy... Our accounting team is also based in our main agency if you need any invoice or check payments. Each workshop is either working for the main agency orders or their own orders with their own clients. Our delivery guy collects everything each day and make it pass from one workshop to another or to the main agency. Therefore, we have a great local flexibility. After work, we try to gather altogether around events we are printing for ! We are seeing all the event life of Paris passing by on our computer screens. This is why it is an exciting job we are proud of. Come and meet us !