Adhesive lettering
mandatory vector files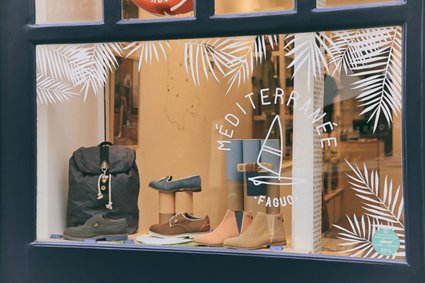 Adhesive lettering is usually composed of letters, digits, symboks, icons or curves which are meant to decorate walls, window shops or cars.
You always need to send us an outlined vector .ai file under a CS3 format : thus plotters cutting adhesive vinyle will understand where to cut.
Your files cannot be made out of pixels.
STICKERS & BOARDS
and large format adhesives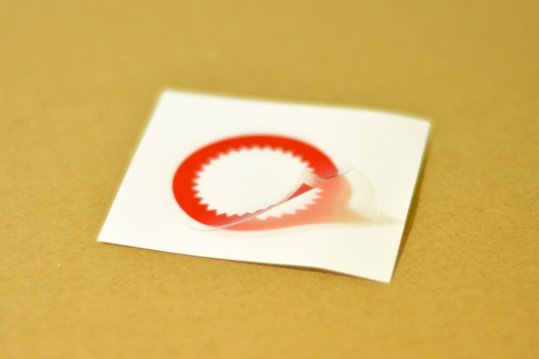 Small stickers in small quantities have the possibility to be cut the shape you want and not only square, rectangle or round as long as the shape created is a linear form (cloud, apple, bubble...). You have to add a CutContour in your file. Please open this video to understand how to do it. CutContour is also available for large formats for stickers and boards.
Varnishes give contrast to your printed documents. There are many kinds available but always one way to add them to a file : add a layer to your PDF file named VERNIS under a 100% primary color, usually black (CMYK). You can also give us a separate file with this layer only (not for Discount Printing though, it has to be included in your file with a 100% magenta colour). Don't hesitate to call us for more details.
White inks
As a colour or under a colour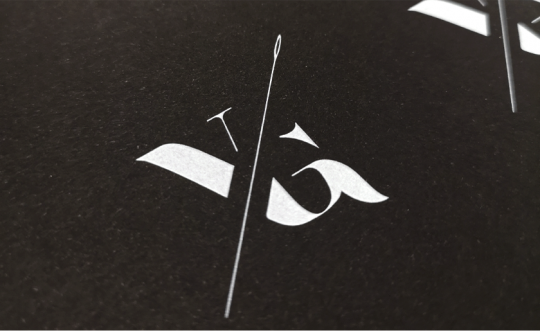 As a "white support" : the white colour is printed before and under the CMYK colours generally on a clear or very dark media. It gives a full opacity to the CMYK colours.
On a clear media such as Plexiglass, you can choose to either have opacity or not. Let the light come through or block it with a white background (these white inks are thicker). Simply give us a file with a layer called "BLANC" wherever you want to have white printed under the CMYK colours. This layer will be on top or the CMYK one because printed before.
As a colour itself : we can now print on small quantities with white digital inks on coloured papers. Simply create a file where CMYK Black will be the white ink.
Pantones
so many of them...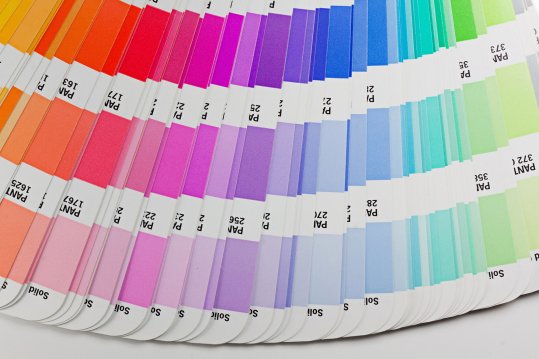 Pantones are precised colours used in offset printing. We order a special number and get the colour delivered 2 days later to our atelier. Simply add a layer on your CMYK file or use black as the Pantone colour you want. You name the layer with the number of the Pantone you want. Beware that Pantones vary colours if they are printed on a coated paper (C) or uncoated paper (U). If you have several Pantones on one file you can use one primary colour for each and leave us a note about it so that we are not mixing up layers and colours!
We have colour charts available in our main agency, don't hesitate to come over.
Always specify prior a quote the surface used by the Pantone colour on your document. 10%? 50%? 90%? Papers and quantity of Pantone ordered will be completely different in these cases.
Pantones need to be delivered (except the ones we always stock such as the main neon colours, gold and silver).
Embossing & die-cut
custom made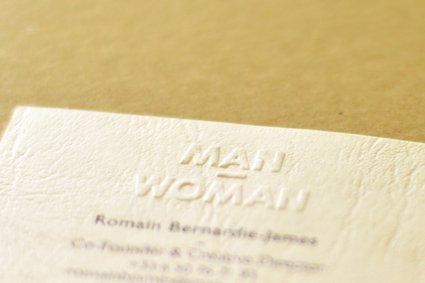 Embossing and die-cut are exactly the same : they both require to manufacture a cutting or embossing mold out of metal or sharp knives glued on a wood panel. This can be expensive depending on the complexity of it. For that you always need to send us the technical vector file we will send to the manufacturer of those molds. He will then give us its price we will add to your quote.
This PDF must be made out of vectors where a primary colour is used to represent the cut or the embossing :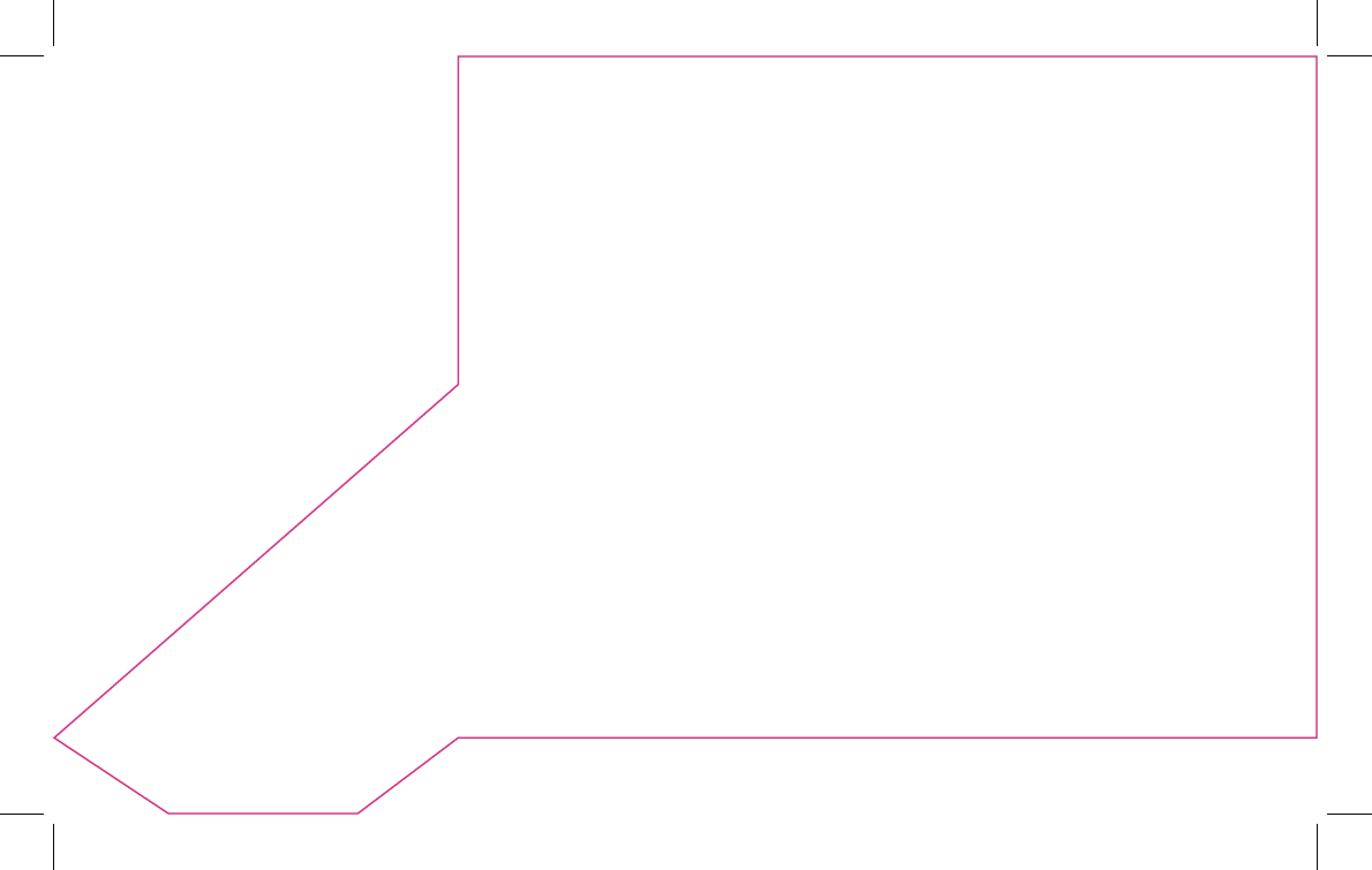 Working on small quantities we suggest you to work with our digital metallic inks. It's way cheaper than traditionnal hot foil finishing. Nothing beats hot foil in terms of brightness but it's all a matter of taste and budget. Samples are available at our main agency to compare the two.
Business cards with hot foil :
Ask us where to find them on our website and obtain prices. We have a 350gsm and a 450gsm available.
Custom made :
Please send us an outlined PDF file made with full black fonts or curves. And please specify the size of the hot foil. Depending on the size (width of the foil roll) is the price.
Many colours do exist from gold and silver to bronze, black or white. Colour charts are also available at our main agency.
Stamps and Seals
mandatory vector files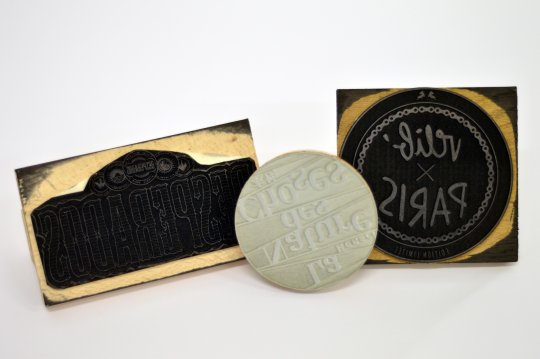 All stamps and seals (embossing or wax) require an outlined vector file to be made. You can give us an outlined .ai file or a PDF file.
All pixel based software are not working for this produts. Never create too small objects and use clear and simple fonts like : Helvetica, Times, Avant Garde, Bauhaus Medium, Hobo, Cooper Black, Brush Script, ZapfChancery, Linotext, Optima Bold, Mistral etc…