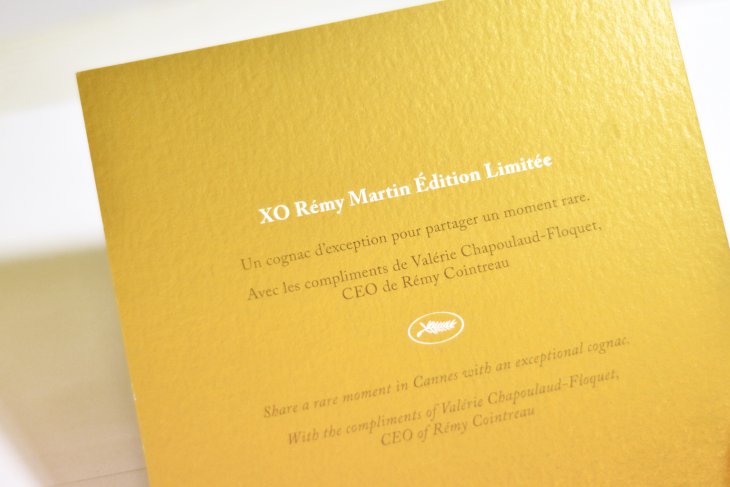 Pantones
Bright colours
Thousands of colours are available. We need around 48 hours to get delivered. We always have in stock : silver, gold, yellow, green, pink and orange neon colours. Always indicate the surface of your document which is going to recieve a Pantone colour : from 10% to 90%, we won't order to same amount of colour to the manufacturer !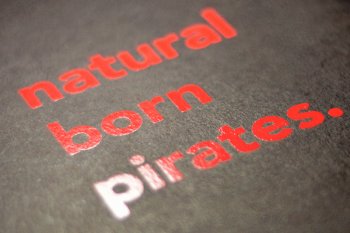 Varnishes
several types
Selective varnish, UV varnish, heavy varnish (for Braille for example), Gold or Silver varnishes, thermal varnish (disappears), rub-off inks, phosphorescent varnish, glitter varnish, bi-colour inks, odour inks... and many more!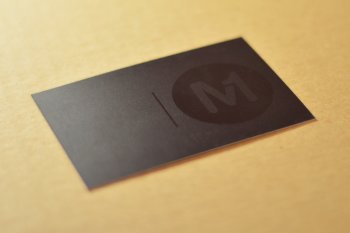 Lamination
Matt, Glossy, Soft Touch...
Lamination protects your paper. It exists in Matt and Glossy for small digital productions. For larger ones we also have a "soft touch" one and we can order structured ones as well. Beware that a roll is 1km long so you need to print a lot !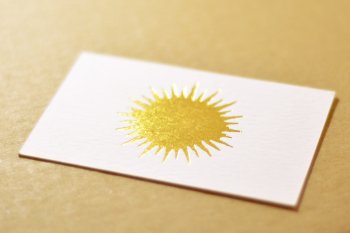 Hot foil
Several options
If you want a metallic effect on your paper, you have several options : metallic digital inks (business cards, invitations, flyers, brochures, leaflets...) on small quantities. For a very bright metallic effect, hot foil is the best but don't work on small quantities, it would be too expensive. We need to order a mold. Its price varies according to its size.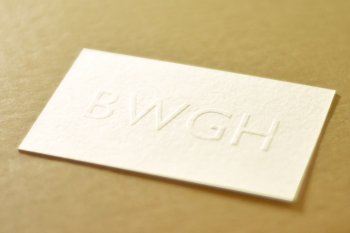 Embossing
2 techniques
Embossing is really great. You can order an embossing press and customize your own printed papers up to 350gsm. On large orders we are ordering a special embossing mold, the price varies according to the size of it. We need a vector PDF file of the shape you desire to be able to give you an estimate.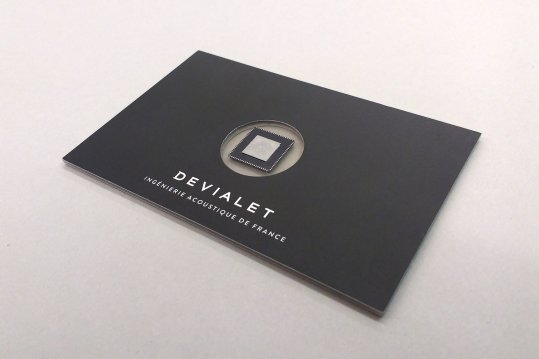 Complex assemblies
Tailored made
We create the print you always dreamt of. Lots can be manually done, more than you can think of... adding cristals on an invitation, or a chip like on this business card above requires great skills and lots of precision. Don't hesitate to contact us.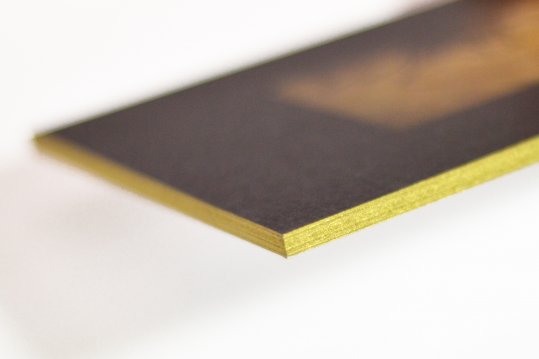 Paper lamination
Create thickness
Lamination of several papers together is possible and usually used combined with embossing. Please note that we stock several colours of Multiloft papers which are pre-laminated (business cards, invitations...). Click here.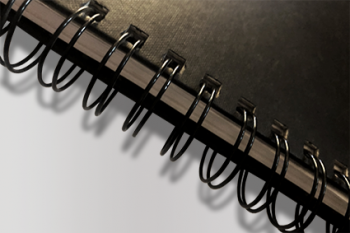 Binding
Several options
From staples, plastic comb binding, wire-o metal binding, thermo-binding, catalogue binding or rivet fixing systems, there are a lot of options available. Always think that an enveloppe or a folder with flap can be a nice way of binding documents as well.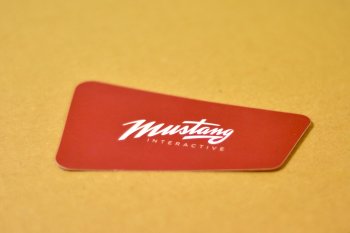 Die-cutting
any shape
To customize your prints, we can order die-cutting molds. The price varies according to the size and complexity of it. We need a vector PDF file of the shape you desire to be able to give you an estimate.
Folding
custom made
Folding is very used by our clients. Normal folding for leaflets, creation of tabs on a leaflet, everything is possible. Lots of clients who want to print small quantities with a special folding are doing the fold themselves in front of TV. However for big orders, every kind of fold is possible. Complex folding is usually outsourced to specialized companies who are experts in folding.